---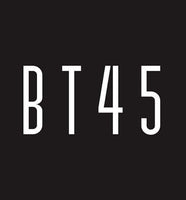 We are offering 50 Clients a chance to avail of our NEW amazing loyalty card. With this Loyalty card Clients will be able to receive a free haircut once they have have received 5 cuts prior. This are limited to 50 cards for our first allocation with more to follow. It allow lets the client gain up to 15% off all our online orders on all BT45 Products and gives them exclusivity to any competitions, or events coming up. once purchased the card will be available to lift instore a few days after to start building up on your free haircuts.
TERMS & CONDITIONS
One Stamp per haircut
Family Haircuts apply
Does not include Hair Colouring
Does not include Luxury Hot Towel Face Shave 
Loyalty Cards are not interchangeable and ID may be asked for when using your own card. If Caught using someone else's card it will be removed from you. 
You must have card on you to avail of stamp as these are done on a date basis. Failure to produce the card on the day of the cut will result in you not getting your stamp for that day.